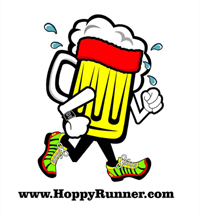 Saturday, December 3, 2016, 8:30 am
Benefitting Team RWB Austin

2015 Results-
CONGRATS RUNNERS!!!
2014 Results
2013 Results
2012 Results
Register Now
Benefiting Team Red White and Blue
The Course-
10K Turns around at 3.1 Mile of 1/2 Marathon Course.
About This Event
Both chip timed races start and finish at Spicewood Vineyards and Winery in Spicewood, Texas off of Hwy 71 about 40 mins west of Austin and 90 min north of San Antonio. They run along a challenging out and back course along scenic farm roads in Burnet County. There are 3 fully stocked water stops along the course that will be hit twice (6 stops) each for the 1/2 Marathon and 2 water stops hit twice (4 stops) each for the 10K. Click here for course map. Visit www.spicewoodvineyards.com for directions.
Post race festivities include wine tasting and delicious catered post race food conducive to fine wine tasting. All runners receive a technical shirt and etched wine glass with race logo, and delicious food. This is a BIG bang for the buck!
PACKET PICKUP
Entry Fees (no refunds)
10K
$70 through 11-6
$80 through 11-21
$90 after that
$100 on race day
Half Marathon
$75 through 11-6
$85 through 11-21
$95 after that
$105 on race day
Military, Fire, and Police Discount: $5 discount available with mail-in entries only. Please include a copy of your ID.
Race Hotel
Hampton Inn, Marble Falls.  Rooms are $115/night for Dec 5.  Cutoff date for this offer is Nov 14, 2015 so book em.   Call 830-798-1895 or 1-800-HAMPTON and tell em you want the Spicewood Vineyards Rate.  Or go to HamptonInn.com,  select Marble Falls,  enter the date(s) for your stay, click on the 'add special rate code' button, enter BGM, then click 'check availability'.   
Food
Grilled and Marinated Chicken, Slow Smoked Pulled Pork, Italian seasoned pasta salad, a variety of pin wheel sandwiches and rolls, at least 3 different varieties of cheese and a wide array of crackers. A variety of seedless grapes, depending on seasonal availability. Vegetarian option available.
Awards for Both Races
All 1/2 Marathoners receive a custom finisher award

1st place O/A and Master: Wine and plaque
Top 3: Wine and Medal to AG winner (29 and under: 30-39; 40-49; 50-59; 60 and up.
Special Santa Claus (Male) and Elf (Female) Division
You must make an effort to look the part.  We will judge the top five best costumes from the entire event, male and female (10 total awards).   We will hold judging after the prerace briefing at 8:15AM and issue awards at 11AM.  Awards will be a bottle of Spicewood Wine.  1st place m/f in costume division get award bottle of wine.   'TIS THE SEASON TO GET INTO THE SPIRIT!!!!  IT IS ALSO THE SPIRIT TO GET INTO THE SEASON!!!!