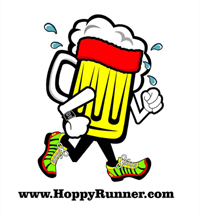 Seven 5K's* + Seven* Texas Craft Breweries = 1 Helluva Good Time!
*-You only have to complete 6 of the 7 to receive finsher medal.  Pay for 6 at regular price and you are registered for all 7.  PLUS you get a Beer Challenge shirt and finisher medal after completing at least 6 of the 7.  Finish all 7 and get another fine award.
Finisher Medal Ceremony at Real Ale Brewing Co. December 9, 2017

The Real Ale Beer Co. 5k in Blanco on Dec. 10. This is the final event in the series and we will award Beer Challenge finisher medals at this event.
If you cannot be at the Real Ale 5K and you complete six total Run in Texas Beer 5K Runs, you still complete the challenge. Finisher medals will be awarded at the Real Ale 5K. If you can't be present for the awards ceremony, you may have someone pick up your medal for you or pay $10 to receive your finisher medal by mail.
The 5K 6-Pack
Listed in chronological order.  Click each logo to be taken to the event page.
#1  Saturday, March 4, 2017.  San Marcos, TX
Middleton Brewing Co. 5K Beer Run
Benefiting Team Hays-Caldwell Women's Center
#2  Saturday, March 18, 2017.  Goliad, TX
#3, Saturday, April 1 (no foolin'!), 2017.   San Antonio, TX
Benefiting Team RWB of San Antonio

#4 Saturday, June 10, 2017.  Seven Points, TX
Benefiting the Humane Society of Cedar Creek Lake

#5  Saturday, June 17, 2017.  Katy, TX
Benefiting the Rotaract Club of Katy

#6 Saturday, Aug 5, 2017.  Conroe, TX
Benefiting Toys for Tots Conroe

#7  Saturday, December 9, 2017.  Blanco, TX
Benefiting Friends of Blanco State Park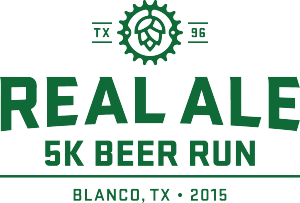 Wild Card Events!!!
Did you miss one?  Do not fret!  We have added new beer runs you can use as a "wild card" to get credit towards your 6-Pack.  You have to pay to run  each "wild card" but it will enable you to get full credit towards 6-pack completion and will get you the much coveted finisher medal.  Wild Card event are: