September 19, 2020

March 28, 2020, 8AM Start
****WALKERS/HIKERS WELCOME!!!!****
Register Now

Location
This sign is right above where you will turn right to enter the ranch gate for runner parking.  Once you see it slow down, if you hit 281, you have gone too far.  The sign is located at 290 westbound (coming from Austin) right before it hits 281.  See map below.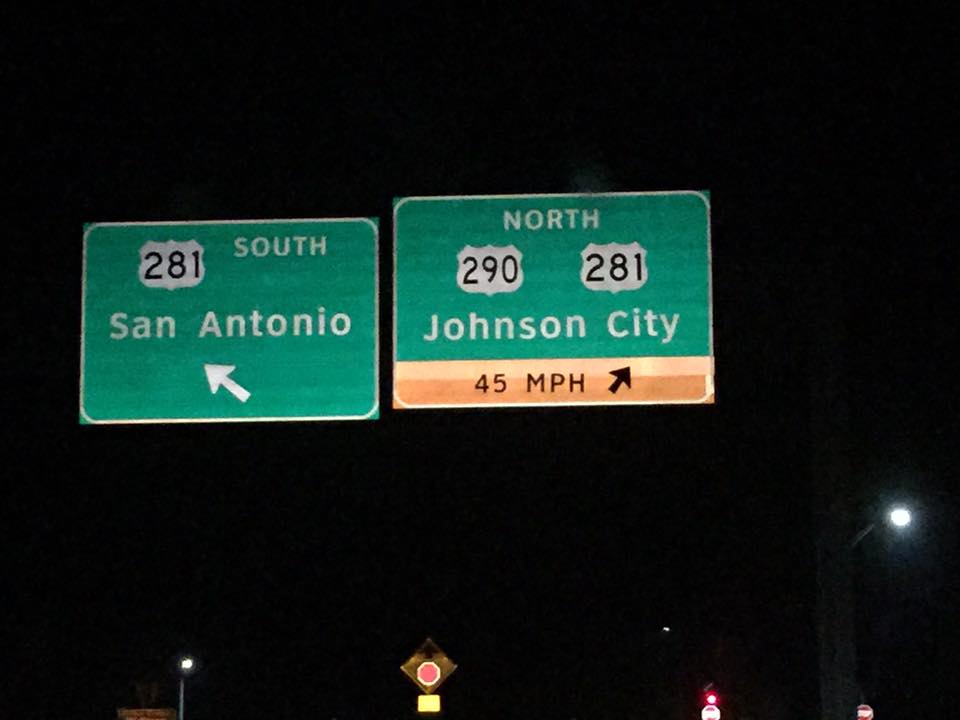 The  entrance will be at the intersection of HWY 290 (coming from Austin) and HWY 281.  The  entrance is on the Westbound side of 290 just before hitting 281.  Look for flashing lights and Run in Texas signage.

View Lighthouse Hill Ranch Entrance 2012 in a larger map


Benefitting Project Phoenix

About The Texas Two Way Torture Test 20 Mile Trail Relay
The relay is a two person relay with each person starting at the spring fed creek on Lighthouse Hill Ranch property. Each runner on the same team will run OPPOSITE directions on the same challenging 10 mile trail. One will run clockwise (Course A) and the other will run counter clockwise (Course B) on the exact same course. The combined time of each team member will be your 20 mile finish time. We will also have a solo division for people who are not able to find a team member or whose team member bails on them. The entire course runs on rugged, rocky and hilly trail and jeep roads.
Course Route (clockwise)
Packet Pick up
Thursday- TBA
Race Day-  Packet pickup will take place at the Lighthouse entrance at NE corner of 290 (from Austin) and 281 on race day from 6:30-7:45AM.  You will need 15 mins to walk to start line.  Look for signage with some flashing lights.  If you are heading in from Austin it would be just before you enter 281N.  Or if coming from SA you would head on 290 towards Austin and find the nearest, safest way to turn around and head west on 290 and the entrance is just before you hit 281 North.  Go to runintexas.com/torture to see a nice map of the entrance.
What do you get for the dough?

A great, well supported, and challenging trail run
Every runner receives a very cool and original finisher medal
Free beer
A great venue to hang out, with spring fed creek, waterfall and hot tub.
Food truck offering BBQ and veggie options for purchase.
Awards – Top 3

Relay
Open Mixed
Open Male
Open Female
Mixed Masters
Male Masters
Female Masters
Solo 10 Mile
Top 3 Male /Female Only (No Age/Masters)
Water Stops
There will be 4 water stops on the course with cold sports drink and water.
Entry Fees
20 Mile Relay- (prices are for 2 person team):  $120 through August 19, $140 after that and $150 on race day.
10 Mile Solo- $65 through August 19, $75 after that and $80 on race day.
Event Lodging
Awesome house rentals are available at the Lighthouse and suites are available in the Arc. Contact (830) 868-7024. http://www.lighthousehillranch.com/arcdetexas.htm
Military, Police, and Fire receive $5 discounts
Available through mail in registration only. Go to www.runintexas.com/torture
Questions?
Email info@runintexas.com
2019 RESULTS- Congrats to all!!!
Click here for relay and solo results
2018 RESULTS- Congrats to all!!!
Click here for relay and solo results
2016 RESULTS- Congrats to all!!!