_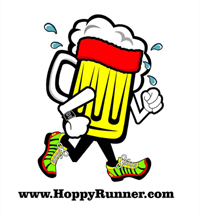 July 29th, 2017, 8:30 pm, Kid's 1 Mile Beach Run starts at 8PM.
2016 Results! 
Location
IB Magee Park, 321 N on the Beach, Port Aransas, TX 78373
Benefitting
Friends of the ARK is a non-profit organization dedicated to supporting the Animal Rehabilitation Keep (ARK) in Port Aransas, Texas by providing education, volunteers and funding.
Register Now
About this Event
The Sand Crab, run entirely on sand, on the beach, is a great way to get a little exercise under the stars on the beautiful Port Aransas Beach at night then reward yourself with  a few cold beers beers (with proper ID), and refreshments while you listen to great music with other runners on a mid summer Texas evening. This 5K run is very walker friendly with a 2hr cut off. The 10K is walkable but shares the 2 hr cut off.  10K runners must be at the 3.1 mile turnaround within 1 hour. The Sand Crab starts on the beach at IB McGee Park Headquarters and runs south for 3.1 or 1.55 miles (depending on the distance). Runners turnaround at flashing red lights manned by police and head back to the finish. The post race bash will be held on the beach at A.B. Magee Park.  The course will follow orange flashing lights placed every one tenth of a mile.   The flashing lights do not light the beach, they only let you know where the course is.  Runners are required to run with a flashlight or head lamp in order to see where you are going. Without them you will not see sand castle holes and other hazards. Make sure you have ample lighting in order to run a pitch dark beach at night. There are 2 water stops with sports drink and water hit 2X ea for the 10K and 1 hit 2X for the 5K. After finishing we will have beer, refreshments and music to enjoy on the beach.
Course Map
Cut-off Times
Participants have 2 hours to finish both races. That is a 19:21 minute mile for the 10K and a 38:42 mile for the 5K. If you can not walk this fast, please do not participate in this event. If you do not make the cut off times you will not appear in the results.
Awards for Each Race
Check results and make sure to get your award on event night or have someone get it for you. You do not have to be a world class distance runner to win an award. If you want an award mailed to you after the event the cost will be $10 shipping/ and handling. Kids event gets top 3 boy and girl. All kids get finisher awards. • Overall top 1 • Master (40 and up) top 1 • Age group top 3: 14 and under, 15-19, 20-29; 30-39; 40-49; 50-59; 60 and up.
 Packet Pickup
Packet pick up will be on race day at IB Magee Park, just north of the pier from 5PM to 8:30PM.
Entry Fees
5K
$35 through 6-29
$45 through 7-15
$50 after that
$55 on race day
10K
$40 through 6-29
$50 through 7-15
$55 after that
$60 on race day
Kid's Beach Mile
Military, Fire and Police Discount: $5 discount via mail-in entry only. ID required at packet pick up.
2014 RESULTS!!! Great job runners!!