Half Marathon & 10K
**Red Rock, TX**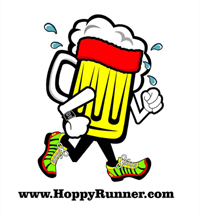 Saturday, November 4th, 2017, 8AM
Location:
Register
Pricing-  1/2 Marathon- $70 through Oct 4, $80 through Oct 21, $90 after that and $95 on race day.  10K- $65 through Oct 4, $75 through Oct 21, $85 after that and $90 on race day.
Click here to register online
Click here to download an old fashioned mail in form
Benefitting
About The Red Rock Saloon 1/2 Marathon & 10K
This event starts and finishes at Red Rock Saloon & Steakhouse and runs the rural roads of Red Rock, TX.
Strollers are WELCOME on the course!
Pets welcome!  Please keep to the back.  Runners with pets not eligible for awards
Finisher medals to all
Tech shirts to everyone.
Breakfast tacos for purchase early
Delicious food from the menu starting at 10AM
Questions?
Please direct all questions to info@runintexas.com or ask at the Run in Texas Facebook page.  We will try to answer all questions in a timely manner.
What you get for the buck:
Gildan Tech shirt.  Upon finishing each runner recieve a custom event "Finisher" medal.  2 Beers (with proper ID) well supported course with at least 5 water stops for the 1/2 marathon.   FOOD IS NOT INCLUDED IN ENTRY FEE.
Awards
Top overall Male and Female and top overall master (40 and up) will receive unique award, also, we will issue very unique awards for top three in the following age groups (male and female):  29 and under, 30-39, 40-49, 50-59, 60-69 and 70 and up.
The Course
Starts and finishes at Red Rock Saloon & Steakhouse, runs rural neighborhood roads and finishes at the restaurant.
Packet Pick Up-
Race day from 6:45AM-8AM.