EVENT #2 in the 6-PACK

(FORMERLY GOLIAD BREWING Co 5K Beer Run)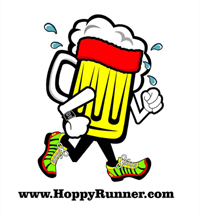 When?
March 17, 2018- (Goliad County Fair and Rodeo Weekend!!!)
Time: 8AM Start
2017 RESULTS!!
2016 RESULTS!!
Benefitting:
Location:
252 Metting Rd., Goliad, TX 77963
goliadbrewing.com
Register
Event Hotel
Best Western Plus Goliad Inn & Suites
754 East Pearl Street
Goliad TX 77963
Phone 361-645-3100
Just call and ask for the Goliad 5K Rate
They are offering $90 for at King, $95 for a double, and $100 for a suite.
About The Goliad Brewing Co 5K Beer Run
The run starts and finishes at Goliad Brewing Company and runs the rural roads of Goliad, TX.
Strollers are WELCOME on the course!
All runners receive a beer tasting with finisher glass, tech shirt and awesome awards.
Tech shirts to everyone.
Food trucks!
Brewery Tours
Questions?
Please direct all questions to info@runintexas.com or ask at the Run in Texas Facebook page.  We will try to answer all questions in a timely manner.   Please do not call Golaid Brewing Co with 5K event questions.
What you get for the buck:
Upon finishing runners will get to hit the tasting room where they will get to use tear away tabs from their bib to sample up to 4 x8oz Goliad craft beers (with proper ID). Each runner gets to keep the glass and gets a very nice tech shirt.  You will also have an opportunity to win a very nice, hand made award.  We will also have random drawings for very cool event souvenirs.  We will have food trucks on hand for anyone wishing to purchase breakfast tacos or other delicious food cooked on site.   FOOD IS NOT INCLUDED IN ENTRY FEE.
Awards
Top overall Male and Female and top overall master (40 and up) will receive unique award, also, we will issue very unique awards for top three in the following age groups (male and female):  29 and under, 30-39, 40-49, 50-59, 60-69 and 70 and up.  YOU WILL LOVE THESE AWARDS.
The Course
Starts and finishes at Goliad Brewing Co.  Map coming soon.
Packet Pick Up
Goliad Brewery on Friday, March 17 from 4PM -7PM and on race day from 6:30AM-8AM.