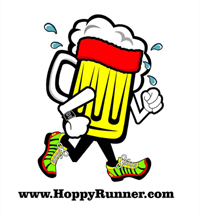 September 16th, 2017.  7:AM start for 50K and 20 Mile ,  8:00 AM For 10 Mile
2017 RESULTS-
 Location

View Lighthouse Hill Ranch Entrance 2012 in a larger map
The new entrance will be at the intersection of HWY 290 (coming from Austin) and HWY 281.  The  entrance is on the Westbound side of 290 just before hitting 281.  Look for flashing lights and Run in Texas signage.
Heading west on HWY 290, you will see this sign right before the entrance to the ranch. The entrance will be on your right about 30 feet after you go under this sign.
Course Map
Start is the farthest south point and runs clockwise.  Don't worry about the 9.81.  This course will be accurate on race day.  10/20 Mile and 50K will be spot on.

Register
About This Event
This is a scenic, challenging trail run at Lighthouse Hill Ranch, a private 2,000+ acre ranch in the beautiful Texas Hill Country just north of Blanco. The course starts and finishes The Creek, a natural, spring fed swimming hole with beautiful rock formations that is 10′ deep in parts.  A huge outdoor hot tub and waterfall are also at the finish line, making it the perfect place for a post-race soak. The 10-mile loop course is repeated twice for the 20 mile race and 3 loops (plus a little extra) for the 50k.  There will be 2 water stops on each loop; water, sports drink and food will be available on the course.  This is a hilly, rocky and scenic trail run, providing great training ultras, marathons or 1/2 marathons a nice change of pace while still getting a great workout.  A food truck will be on site after the race; purchase a meal in advance or pay at the finish line. Good craft beer included. Finisher medals for all distances. Runners must complete their distance within 8 hours.
Pricing
10 Miler- $45 through 8-16, $55 through 8-30, $65 after that and $70 on race day.
20 Miler- $50 through 8-16, $60 through 8-30, $70 after that and $75 on race day.
50K- $60 through 8-16, $70 through 8-30, $80 after that and $85 on race day.
Retired and Active Police, Fire, EMS, Military Discount
$5 Discount to all active and retired.  Spouses and dependents included.  Available via mail in only, please include ID and present ID at packet pickup.
What you get for the $$
All runners get a tech shirt in men and women's cut, well supported, well-marked course, well stocked water stops.  Age group awards in 10-year increments and finisher medals for all.
We've lowered entry fees and made optional food optional. Old 300 BBQ food truck will be on site! Pre-order meal when you register or bring money to purchase at the finish line. Veggie option available.
Packet Pick Up
Race day packet pickup will be at the event start / finish from 6AM-8AM.
Awards
Finisher medals for all distances. We will give to first overall Male, Female and Master in all events and age groups 19 and under, 20-29, 30-39, 40-49, 50-59, and 60 and up.
The Venue
Situated in the beautiful Texas Hill Country, Lighthouse Hill Ranch is your own private running playground for the day.  The ranch consists of rolling hills, incredible 50 mile views, and has one of the highest points in Blanco County.  In addition to horses and cattle (including some Longhorns), there's also an abundance of wildlife on the ranch, including bass, catfish, bluegill, turkey, dove, cranes, deer, coyotes, armadillos, jackrabbits, and wild pigs. The ranch has numerous springs, a 6-8 acre clear water lake system along almost 4,000 feet of rock bottomed creek, 8 ponds, several waterfalls, and over 20 miles of trails.  Activities include fishing, swimming, tubing, canoeing, riding ATVs, bike riding, hiking, and riding your own horse.  Also, 3 rental houses are available on the property. More lodging information available at http://www.lighthousehillranch.com/vacationrentals.htm
Lodging
Lodging is available at the ranch.  Please go to http://www.lighthousehillranch.com/.
Course Records
10 mile male-  Paul Terranova 1:06:41
10 mile female-  Kelsea Stephenson 1:17:49
20 mile male-  Paul Terranova 2:15:34
20 mile female-  Megan Reed 2:43:57
50K male-  Eric Gilbertson 3:46:39
50K female-  Rachel Blair 4:52:06
2016 RESULTS-
2015 RESULTS-
2014 RESULTS-