HTF Beer Sponsor:

2021 RESULTS!!! Congrats Runners!
Jan 30, 2021, 7:30 am (50K/20 Mile), 8:30AM (all other events)
Start the new year with a trail running adventure in the at the Hill Country TrailFest at beautiful Lighthouse Hill Ranch. With a distance for everyone, it's a golden opportunity to run the way nature intended — on natural surfaces!
Whether you're a trail running newbie or a seasoned veteran, there's a distance for everyone, including a 5.5 Mile, 10 Mile, 20 Mile, 50k and Kids Mile.
Medals for ALL finishers!.
Location/ Parking info- On Lighthouse Hill Ranch Property (see below for specific race day location)
This sign is right above where you will turn right to enter the ranch gate for runner parking.  Once you see it slow down, if you hit 281, you have gone too far.  The sign is located at 290 westbound (coming from Austin) right before it hits 281.  See map below.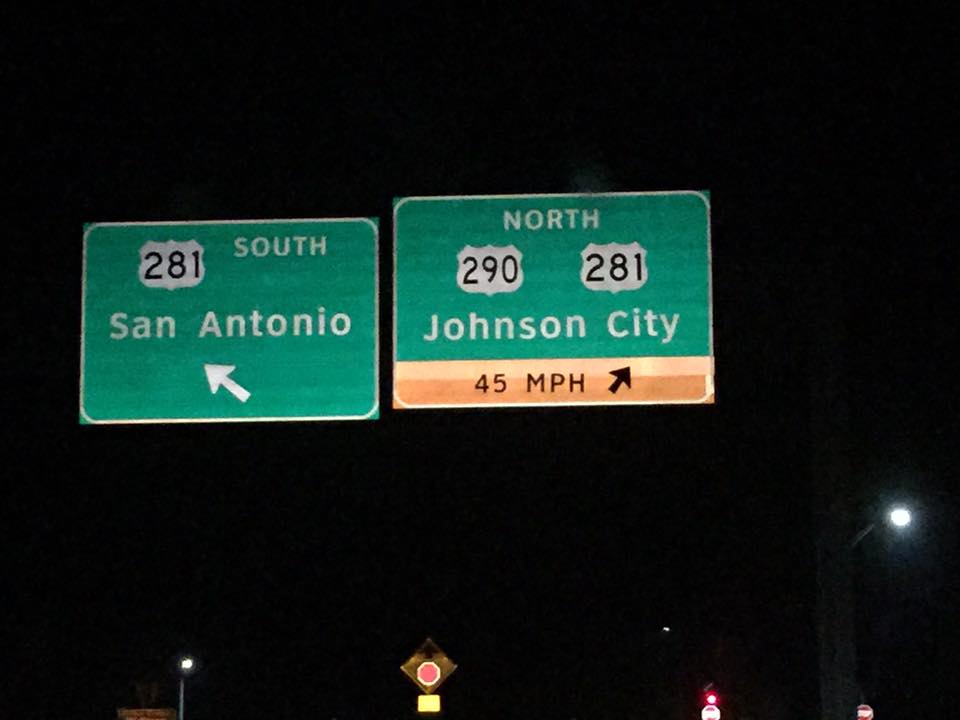 The  entrance will be at the intersection of HWY 290 (coming from Austin) and HWY 281.  The  entrance is on the Westbound side of 290 just before hitting 281.  Look for flashing lights and Run in Texas signage.

View Lighthouse Hill Ranch Entrance 2012 in a larger map
 10 Mile Course Map

Register Now
Start Times
50K, 20 Mile-7:30 AM,   All other events- 8:30 AM
About This Event
 5.5 Mile, 10 Mile, 20 Mile and 50K  
All races are chip timed.  The course is moderately hilly and mostly easy single-track trail and jeep roads, with a few rocky stretches. The 10 Miler runs a mostly single track loop through some hilly and rocky trails and jeep roads. The 20 mile and 50K run the same 10 mile loop multiple times, with a slight detour for the 50K each loop to get the extra mile (31) after 3 loops.  The 5.5  miler has a shortcut off of the 10 Mile route.  It cuts off around Mile 4 and picks up again near 9.
Awards
ALL FINISHERS RECEIVE CUSTOM FINISHER MEDAL!!!
Awards will be issued for 1st Overall (M/F), 1st Master (M/F) and top 3 in each Age Group as follows: 29 and under, 30-39, 40-49, 50-59, 60 and up.
Packet Pickup
Packet pickup takes place at the race entrance to Lighthouse Hill Ranch as noted above (see LOCATION info above).
20 Mile & 50k:Â  6:30 – 7:15 a.m.
10 Mile & 5.5 Mile: 7:15 – 8:15 a.m.
The packet pickup / parking area is about a 10 minute walk to the race start, so plan accordingly and give yourself plenty of time!
Entry Fees (NO REFUNDS, please)
5.5 Miler-
$60 through 1-8,
$65 through 1-15,
$70 after that
and $75 on race day.
10 Miler-
$70 through 1-8,
$80 through 1-15,
$90 after that
and $95 on race day.
20 Miler-
$80 through 1-8,
$90 through 1-15,
$100 after that and
$105 on race day.
50K-
$90 through 1-8,
$100 through 1-15,
$110 after that and
$115 on race day.
Military, Fire, and Police Discount: $5 discount available with mail-in entry only. Please provide a copy of ID.
Questions?
Email info@runintexas.com